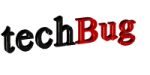 Looking for professional yet affordable computer services then look no further?
We cater to home and businesses who need friendly, professional computer services.
Quality common-sense, real-world solutions with down-to-earth prices to match our friendly, professional attitude.
If you have any IT questions or problems, be it a virus removal, upgrade of an old PC, buying a new PC or anything else, do not hesitate to contact us. We are confident that we can help you with your I.T questions and problems.
Brisbane Computer Repairs, Laptop Repairs you need it fixed we are the experts.